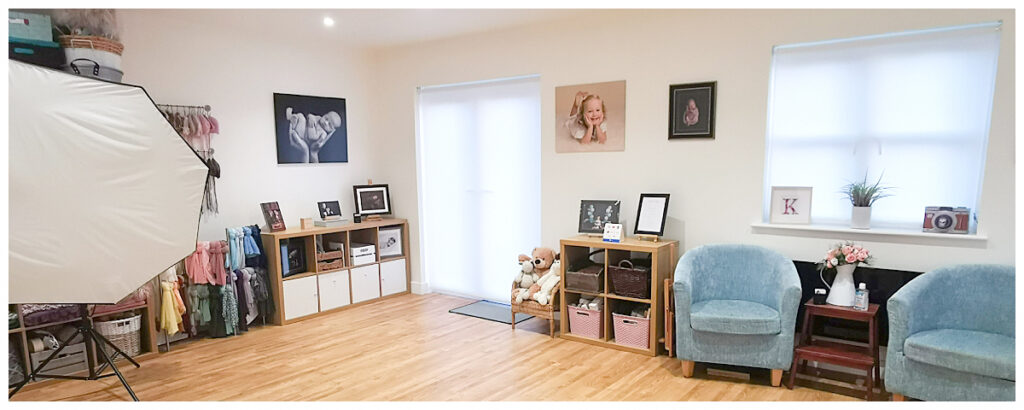 My little place of calm, my place to be creative, my space to capture your memories, my beautiful photography studio.
This place has been my dream since I started my photography journey. It was always my goal to have a beautiful space in which to welcome clients and capture their families.
Last year I was finally able to make that dream become a reality and I would love to share with you the journey.
The Transformation
I know most of us don't use our garages to park cars in, I mean I can't park in a parking space let alone try to get a car through those little garage doors and I am not the only one right? Please tell me I am not the only one!
Anyway, the garage was a dumping ground, toys from way back when, boxes that had moved from house to house with us and mountains of stuff.
Time to make better use of the space and turn it in to my very own photography studio, eeeeek.
The clearing out was not fun but after that we handed it over to Prestige Garage Conversions and they took on the task of creating my vision. Now being a photographer it would have been very odd if I hadn't captured the varying stages of creation so of course that is exactly what I did. So here it is from grubby dumping ground to beautiful me space. Oh and before you ask, yes I did deliberately stand in pretty much the same place for each photo.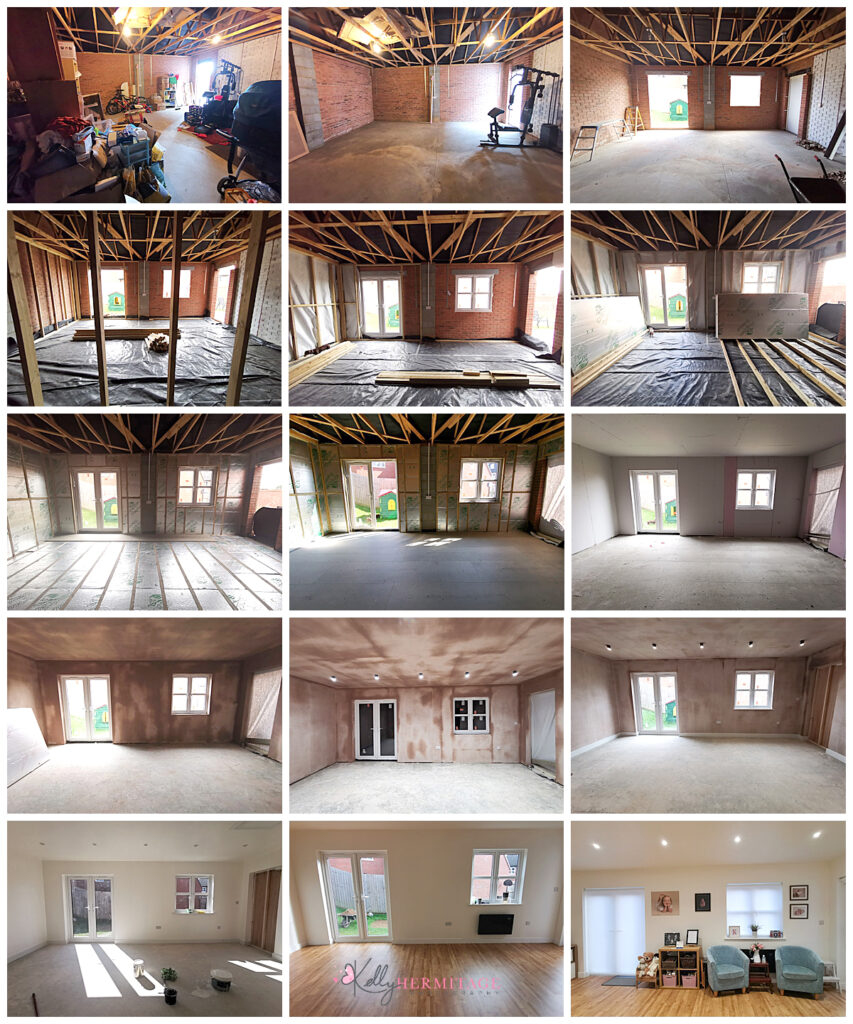 Your Photography Experience
So what does this mean for you, my clients. Well it means I now have an amazing space to welcome you in to when you visit me for your session. It means that the space has been designed to work perfectly for capturing your family and creating those memories for you. My vision for my business has always been to provide a friendly, relaxed atmosphere and I feel this photography studio allows me to do just that. Come in, kick off your shoes and relax whilst I act silly with your toddler, cuddle your tiny newborn or discuss the latest must haves with your older children, oh and of course capture your beautiful images.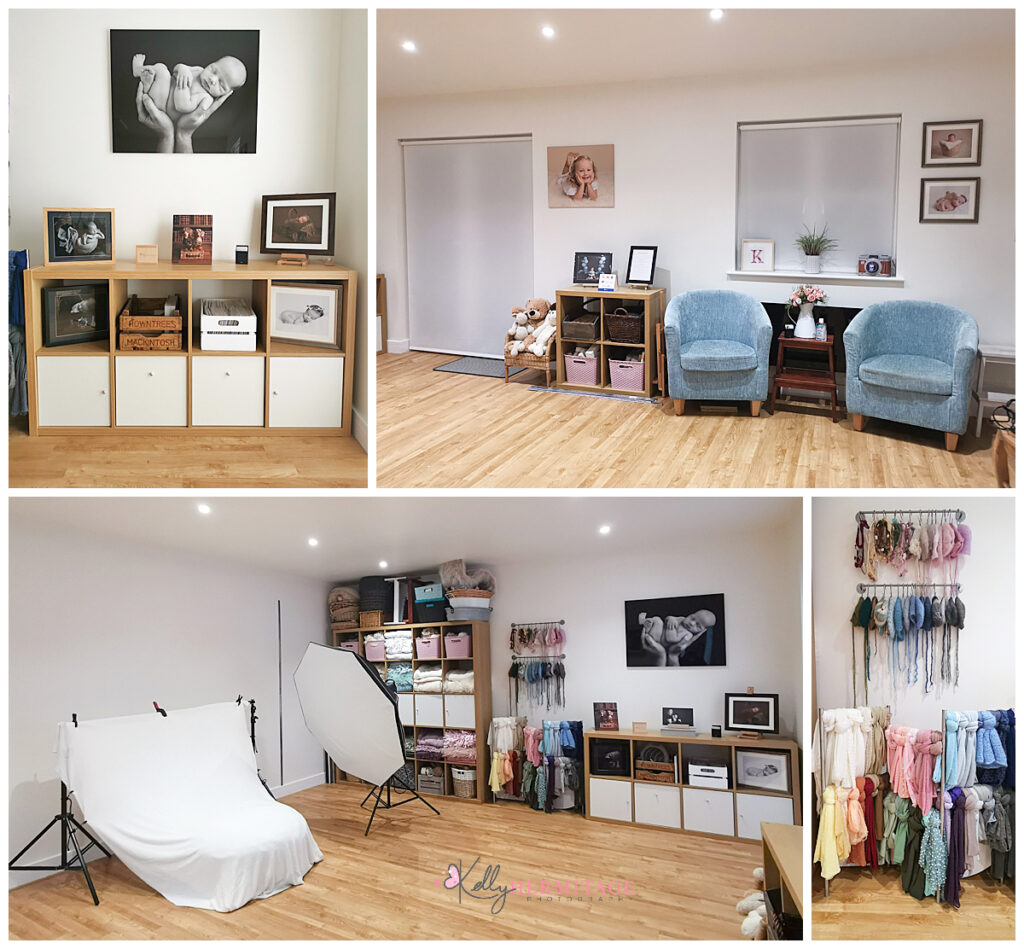 Thank you
I would like to say a very big thank you to Stuart and his team from Prestige Garage Conversions. I would highly recommend these guys. They were always on time, friendly and done exactly what they said they would do. The level of work is outstanding and they kept us in the loop at every stage of the process. They listened to everything I wanted and they really have made my vision a reality and I absolutely love my space.
If you would like to book a photography session with Kelly Hermitage Photography please feel free to get in touch!